Pamela Link - Music Camp Director for Camp Crescendo,
Oregon and Idaho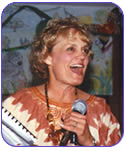 PAMELA LINK
is the founder and director of Camp Crescendo, a summer music camp for second to seventh graders. Camp Crescendo was created in 1990 as a way to encourage children to enjoy music in a new environment. Her experience teaching music comes from her sixteen years as an Elementary Music specialist for the Boise School District. During that time, Pamela wrote, produced and designed spring and winter programs, directed her choirs for many concerts and festivals, and encouraged students to gain confidence through performance. In 1999/2000 she was granted a yearlong sabbatical in New York City where she observed Arts Education Programs throughout the city and was employed by the Education Department of the New York Philharmonic. In addition, Pamela attended education classes at Juilliard School of Music where she was invited to be a guest lecturer. She attended the New York City Roundtable Arts Education Symposium, the Empire State Partnership Program, New York City Professional Development Day, Enact Guest Artist Workshops, and the Lincoln Center Institute Educators' Workshop. This adventure allowed Pamela to incorporate fresh ideas, music theory and innovative programs to her teaching, as well as offer new classes at the camp.
Pamela is also involved in a number of her own musical endeavors. She was a member of "Sounds", an Idaho women's singing group. She has been the set designer and stage manager for Sounds productions. Pamela performed in One Moment in Time, a Fred Norman production at the Velma Morrison Center, and was featured on CBS Sunday Morning national TV for her participation in a Manhattan based "Singing Experience".
Pamela received her Bachelor of Arts degree in Education from Boise State University with a minor in music. She is the proud mother of three successful children, each with a background in music. Her youngest son is a graduate of Linfield College and is the choir director at Capital High School in Boise, Idaho. Her daughter is a graduate of Boise State University and and currently an RN at St. Alphonsus Hospital in Boise, Idaho. Pamela's eldest son is a graduate of Portland State and is VP of Enterprise Search Marketing for the New York Times.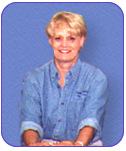 ARTS and MUSIC EDUCATIONAL DEVELOPMENT
• Educational Sabbatical in New York City
• Arts Education classes at Juilliard School of Music
• Guest lecturer at Juilliard School of Music
• Lincoln Center Institute Educator Workshop
• Education Department, New York Philharmonic
• Enact (Drama Institute) Guest Artist Workshops
• New York City Roundtable Arts Education Symposium
• New York City Professional Development Day
BOISE SCHOOL DISTRICT
• Elementary Music Specialist Grades K-6 for sixteen years
• Elementary classroom teacher for six years
COMMUNITY ACTIVITIES
• Member of Sounds, an Idaho women's singing group
• Set designer, president, and stage manager for Sounds productions
• Performed in One Moment in Time, a Fred Norman production at the Velma Morrison Center